Martha Underground Mine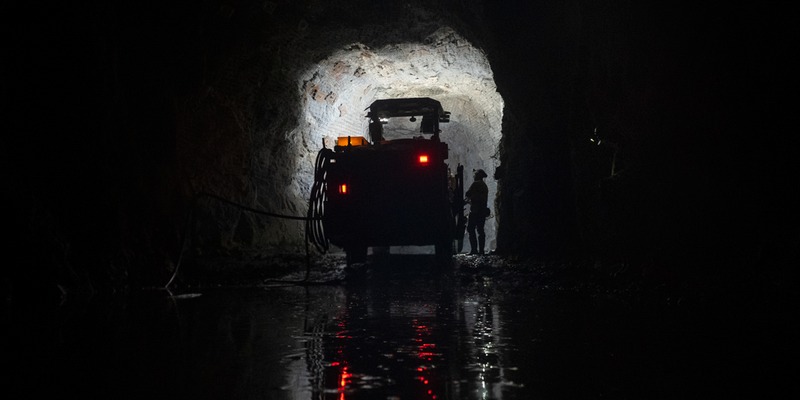 Work on Project Martha began in 2019. The project has two parts:
A layback of the Martha north wall, removal of the slip material and construction of a new haul road.
An underground mine mainly below the Martha Open Pit which is accessed from the existing Favona portal. A small orebody called Rex, is located below residential properties around Mueller Street and Gilmour Streets, north of Kenny Street.
The estimated project life is around 10 years. Underground mining of the Rex orebody will occur during approximately three of those years.
The consent conditions are similar to those that apply to the Correnso Underground Mine and our previous operations in the Martha Open Pit.
PROJECT MARTHA INFORMATION
Project Martha Information March 2019
Project Martha Powerpoint 2018
Glossary for Project Martha 2018
MINING
Stope Photo & Explanation 2018
Correnso Options over Stopes 2018
PROPERTY
What you need to know before you purchase a property in Waihi 2019
CONSENT CONDITIONS
Project Martha – Conditions for HDC Land Use consent – 202.2018.00000857
Project Martha – Conditions for HDC Subdivision consent – 201.2018.00000857.001
Project Martha Conditions for Waikato Regional Council consents
COMMUNITY MEETING MINUTES
Project Martha Community Meeting 11 March 2021
Project Martha Community Meeting 10 December 2020
Project Martha Community Meeting 10 September 2020
Project Martha Community Meeting 27 February 2020
Project Martha Community Meeting Minutes 4 November 2019
IMPACT ASSESSMENT REPORTS
Appendix A Legal Description of Properties Supporting Project Martha
Appendix B Economics Assessment-RevA_Sense
Appendix C Existing Resource Consents Waikato Regional Council
Appendix D Visual and Landscape_Boffa Miskell
Appendix E Traffic Assessment_Traffic Design
Appendix F Noise Assessment_Hegley Acoustics
Appendix G1 Vibration Assessment with plates and appendices_Heilig
Appendix G2 Vibration Volume 2_Heilig (>50mb)
Appendix H Groundwater Assessment_GWS
Appendix I Water Management-RevA_GHD
Appendix J Freshwater Ecology Boffa Miskell Amended Report dated 10 August 2018
Appendix K1 Heritage Assessment Part 1_RevA_Clough and Associates
Appendix K2 Heritage Assessment Part 2_RevA_Clough and Associates
Appendix L Air Quality Assessment-RevA_BECA
Appendix M Geotechnical Underground-RevA_AMC
Appendix N Subdivision Plan for Bulltown – Cambridge Roads
Appendix O Proposed Land Use Consent Conditions
Appendix P Pit Stability Assessment from the Martha Underground Mine_PSM
Appendix Q1 Pit Stability Assessment for Phase 4 Cutback, Report & Figures-RevA_ PSM
Appendix Q2 PIt Stability Assessment for Phase 4 Cutback, Appendices-RevA_PSM (>50mb)
Appendix R Ground Settlement Assessment_Engineering Geology Ltd
Appendix S Geochemical Assessment_AECOM
Appendix T Hydrodynamic Assessment of Pit Lake_Hydronumerics
Appendix U Martha Pit Lake Management Strategy-RevA_AECOM
Appendix V Pit Lake Limnology Assessment_Hydronumerics
Appendix W Social Impact Summary_Phoenix
Appendix X Property Assessment-RevA_Telfer Young